I believe many people have heard of repairing car body dents with hot water. This method is indeed credible and feasible, but this method has great limitations. If you encounter iron or aluminum car dents, this method will not work. For the repair of deformed metal materials, it is obviously impossible to use boiled water. Different repair methods should be selected according to the degree of deformation, such as automobile sheet metal shaping machine. If the paint surface of the car body has cracks and the paint surface falls off, this method is also not feasible. 
We can also use a set of dent repair tools. First clean the concave part, then put the special glue into the glue gun, plug in the power supply and preheat for about 7 minutes. Then select the appropriate gasket, pay attention to the large depression, and use the large gasket. The larger the gasket, the greater the traction. Then use the glue gun to evenly coat the gasket with sol, quickly stick it into the depression position, and gently press it until the special glue is pasted and released.
Align the hole in the middle of the traction axle with the fixed gasket, put the nut into the gasket screw rod and tighten it, and then turn the nut until the depression is leveled. After repair, remove the tool, spray alcohol on the residual glue of the car body, and finally clean it with a scraper.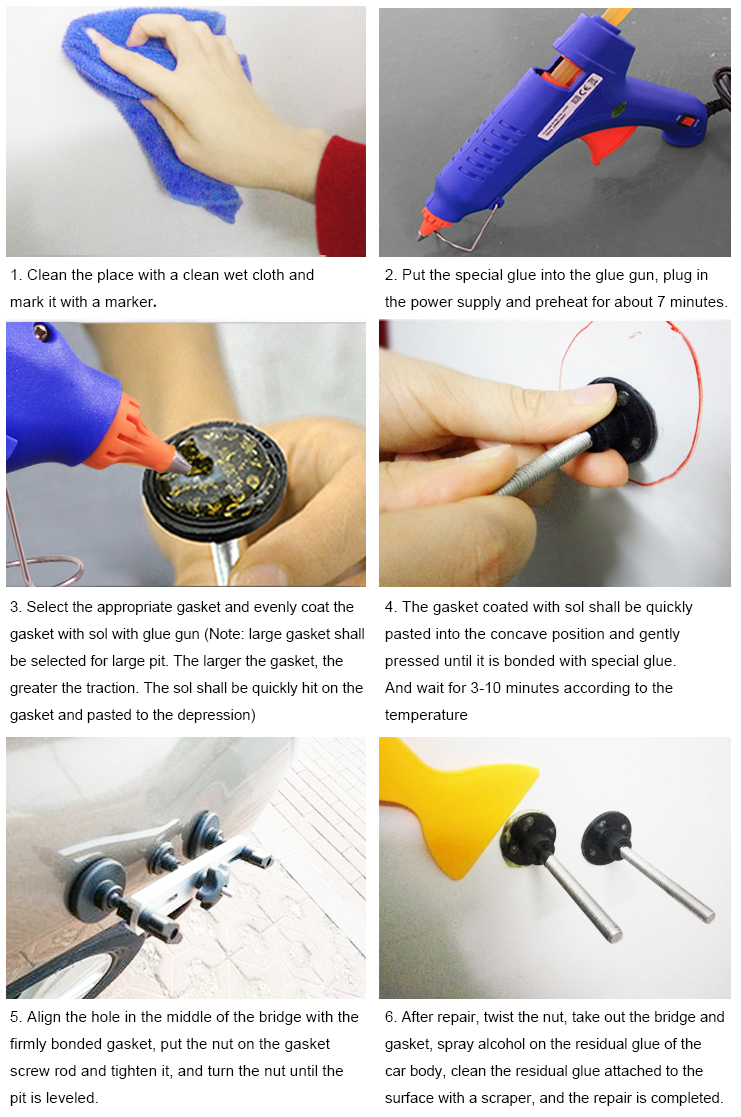 The repair of door depression can save us money and time, but not all depressions can be repaired. As long as the paint does not fall off and the depth of the depression is not very deep, the depression is still easier to do. If the depression is located near the wheel eyebrow, corner and ab column, the repair difficulty will increase a lot.
---
Post time: Mar-09-2022