PDR Hook Rods Auto Body Dent Repair kits Hail Damage Removal Hook Rods Tools
Product Detail
Product Tags
Include: 
B-2, B-3, B-4, B-5, B-6, B-7, B-8, B-9, B-10, B-11.
1set reflect board
1pc tap down hammer
1set tap down pen with 8 tips
1pc chain
3pc siderosphere
3pc s hook
1pc Carry Bag
Function:
Repair the dent on car's body 
PDR car body repair tool Professional push Hook Rods door ding tool for Non-trace repair. 
Made from high quality stainless steelor alloy steel, durable enough to push up the mental without bending or breaking. Corrosion resistance steel of our dent removal rods won't rust and keep bright finish all the time.
Widely use: 
This dent repair Tool has many different type of rods which are suitable for many applications, whatever automobile, refrigerator or other sheet mental processing, all can be used on. 
Packing: 
1.Carton box. 
2.According to your request.
1.First detect the deformation using a light reflector. This process will help you identify the metal orientation correctly and promote the repair.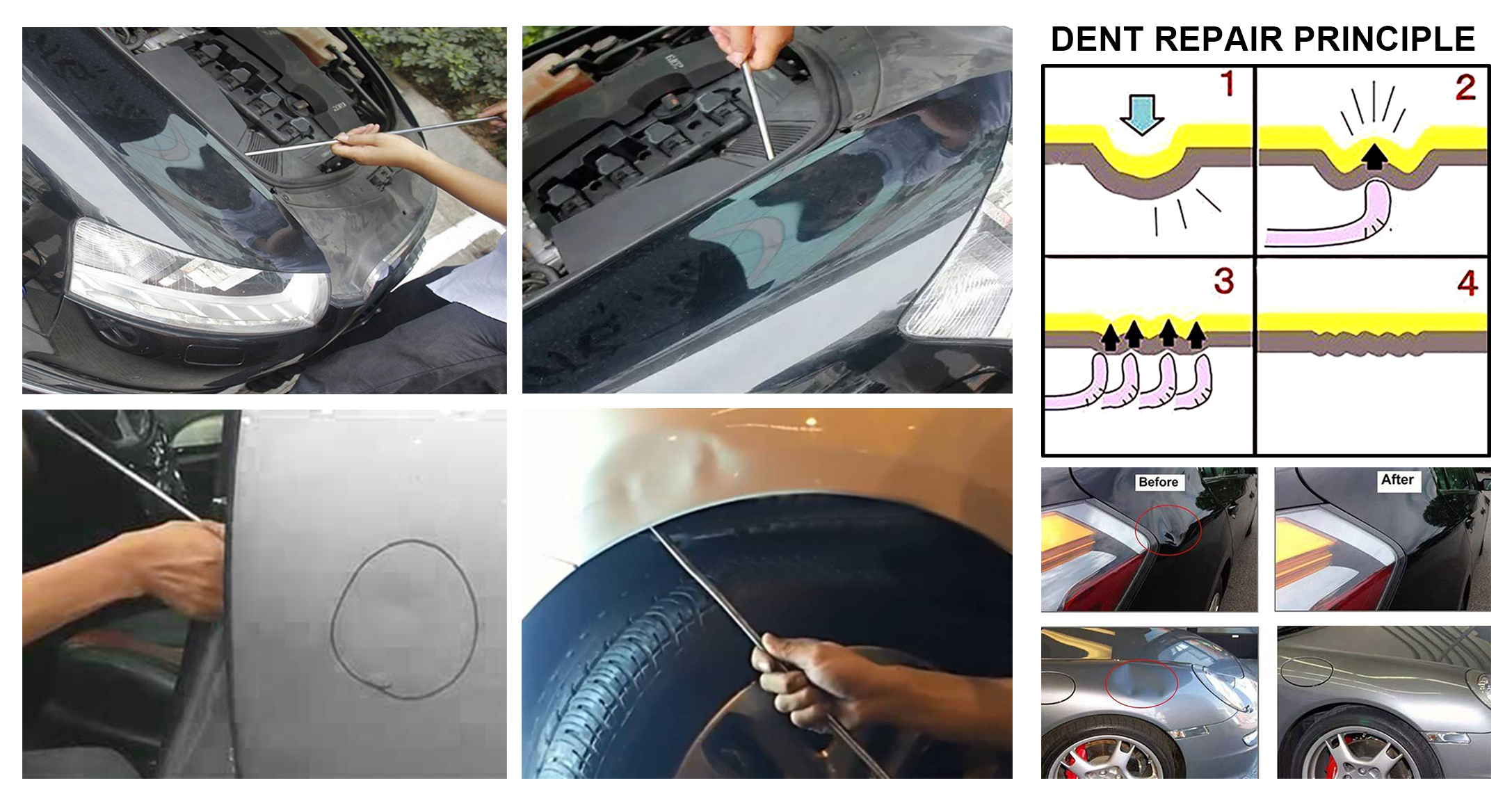 2. Then, using a metal rod, it is recommended to select a tip shape suitable for most people and move the dent from the inside or under the panel. Hooks of different shapes and lengths can be selected according to the depth of different dents to complete the repair work.
---
---
Write your message here and send it to us