AUTOOL C100 Car Fuel Injector Cleaner No Disassemble Gasoline Fuel Bottle Injector Testing System Cleaning Tool
Product Detail
Product Tags
Check fuel injection model, throttle or EFI:
EFI Model :
1. Find out the fuel return hose, disconnect it and plug it with suitable adaptor;
2. Find out the fuel inlet hose, disconnect it and connect it with the outlet hose of the cleaner with proper adaptor;
3. Connect the outlet and return hose of the fuel tank, and open the tank cover;
if there is not return hose, please move the fuse of the fuel pump so that the pump will not work;
4. Charge the cleaning fluid into the tank of the cleaner;
5. Connect the air source power to the air port of the cleaner, adjust its pressure 40-50PSI;
6. Check all connect point to make sure there is not leakage;
7. Start the engine to clean the fuel system.
To the Throttle Style:
To the throttle style system, the way of connection is the same, just adjust the pressure of the air source 1-5PSI. 
The way to identify the inlet and return hose: 
1. Generally speaking, inlet hose is bigger, return hose is samaller; 
2. There is always a filter connected in the inlet hose side, and a buffer in the return side.
 3. There is arrow on the hose to show the fuel flow direction.
NOTE:
To the throttle style system, the way of connection is the same, just adjust the pressure of the air source 1-5PSI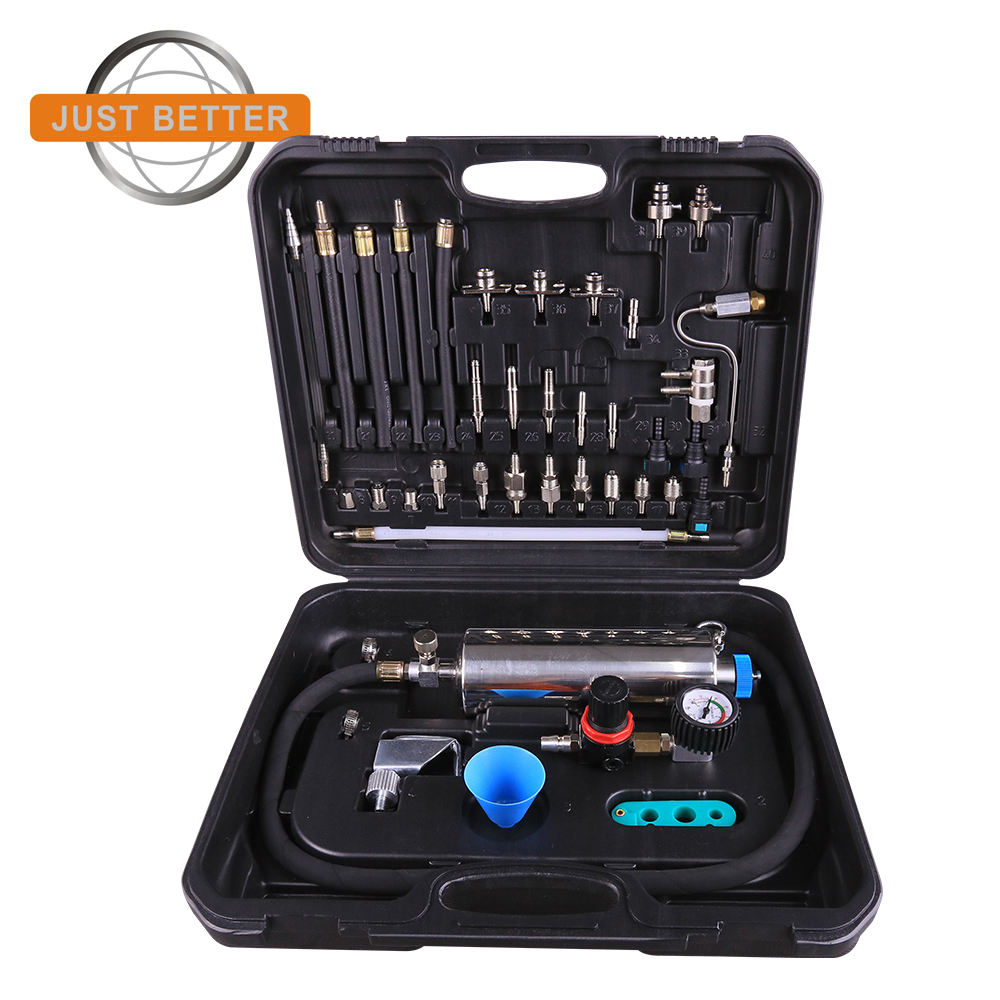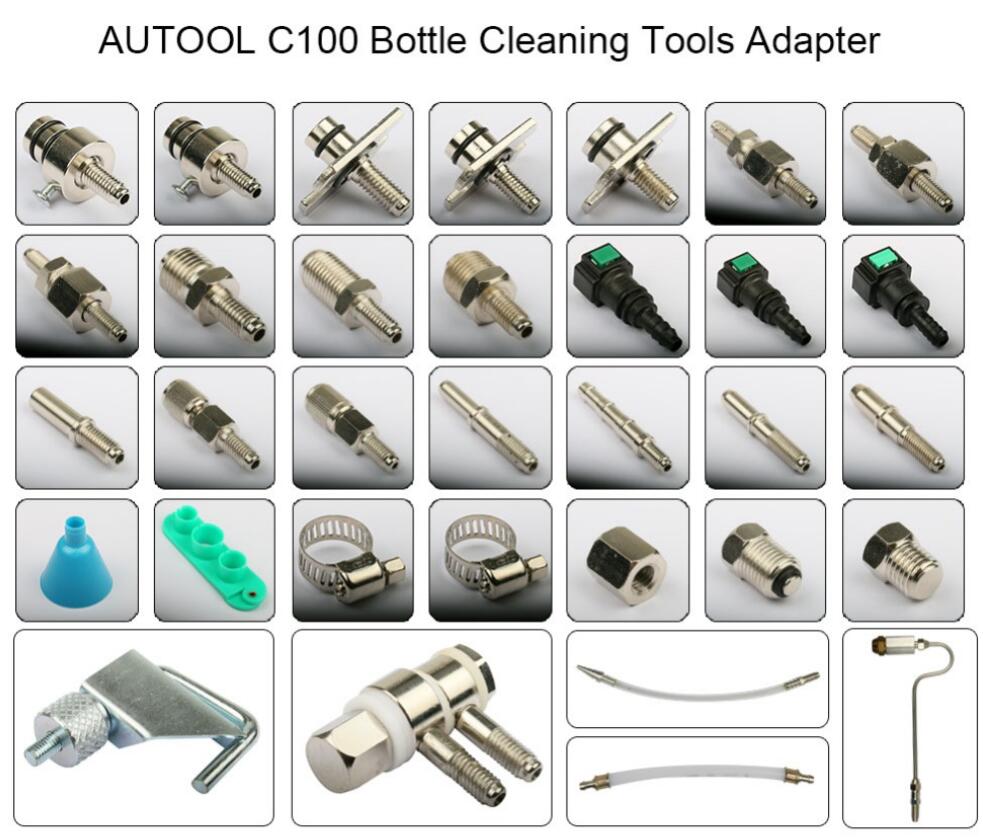 ---
Next:
Hand Tool Kit Disassembly Interior Door Clip Panel Trim Dashboard Removal Tool Auto Car Opening Repair Tool Set
---
Write your message here and send it to us